Cascade Cooperatives promotes a vibrant co-op economy in Whatcom and Skagit counties by providing a support network for local co-ops.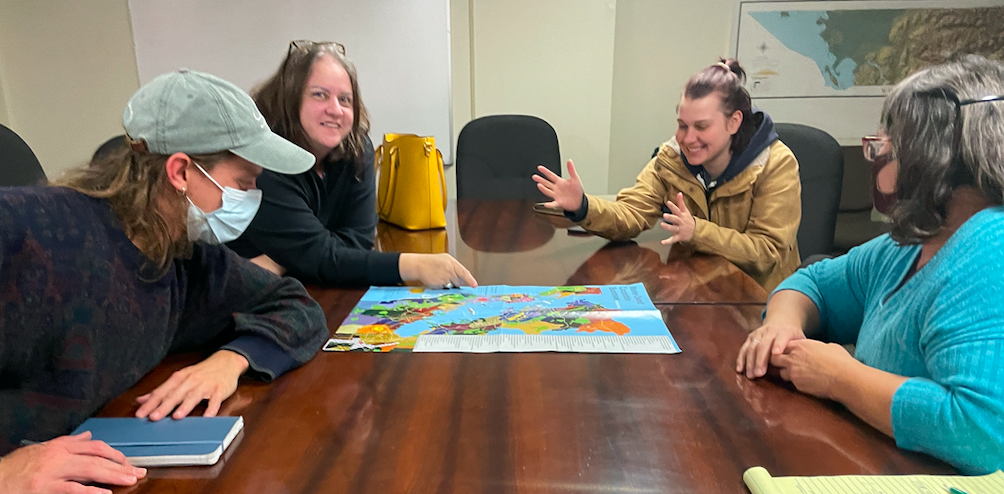 Cascade Cooperatives Steering Committee: Andrew Babson, Deborah Craig, Hayley Steele, Karen Folger, Kris Buettner, Laura Steiger, and Leah Brissenden. <this will be followed by the below timeline; the individual bios of the committee and board will be removed from this page and instead linked to a "Learn More" sort of button that will be live when we have collected photos and bios>
Find Cooperatives in Whatcom County
Incorporation
Cascade Cooperatives incorporates as a secondary cooperative to ??? the loccal cooperatives in Whatcom and Skagit counties.
Coop Month Event 2021
Cascade Cooperatives member co-ops met and voted to expand the network to include Skagit County.
Coop Month Event 2020
The Age of Cooperation features three …
Coop Month Event 2019
The former owners of A-1 Builders and the new cooperative owners of A1DesignBuild. shares their conversion story from private ownership to cooperative.
Name Change and Transition
The network transitioned from the Cooperative Education Project to North Cascades Cooperatives in a consensus decision of the members.
First Meeting of Founding Network Members
After conducting a survey of networks across the country, a consultant helps facilitate the first meeting of the founding members.
Network Steering Committee Established
A volunteer steering committee is formed to advance the work of the CEP.
On the Table: Part 2
In collaboration with the NWCDC and the IDEA Institute, this event highlights the benefits of a local network of cross-sector cooperatives.
On the Table: Part 1
The Cooperative Model: Assessing Fit is presented by Dr. Art Sherwood in collaboration with the SBA at Western Washington University for local business resource organizations and professionals to learn about the cooperative business model.
How to Start a Co-op
The CEP hosts this well-attended 3-part class series demonstrating the community's interest in the cooperative model.
Co-op Education Project (CEP) Established
A group of co-op enthusiasts branches out from the Community Food Co-op Member Affairs Committee to educate the community on the benefits of the cooperative economy.
/